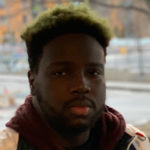 Field & year of study as of May 2020: Biochemistry, 1st year
Family origins: Senegal

Personal statement:
I think I would be the best option for the position of president of ACSioN Concordia in the 2020-2021 year. Because I have the abilities and the experience of being in an association in order to represent a group of people. My 3 years experience have been gained during my high school years, when I have been elected for a group of people representing the students of my high school, we were representing them by participating in projects and meetings involving the adults of the school like the principal or the administrators. Also, my opinion is that the abilities for someone to be president of an association are quick decision-making, communication with the group and leadership, some of the abilities that I learned to manage during my high school years and my first year in university.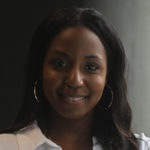 Field & year of study as of May 2020: Sociology, 4th year
Family origins: Kenya
Personal statement:
I am confident that I am the best candidate for this position because I am determined to see the diaspora flourish in all avenues. Through my two-year experience with clubs and committees at Concordia, I have acquired the necessary skills to take on a leadership position, such as this one. Furthermore, with the knowledge acquired from being part of the 2019-2020 ACSION exec team, I understand the numbers, and what needs to be done to take it to the next level. I know what we've done, what we need to do and where we need to grow. In a sentence, I would say that my first year as an exec was about figuring out how things work, now I am confident that we can get the job done.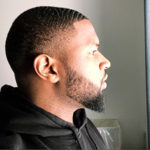 Field & year of study as of May 2020: Human Relations, 2nd year
Family origins: Haiti
Personal statement:
My goal is to help other Black people of every diaspora. To provide the tools for them to reach their true potential by creating a sense of community and self-empowerment within them.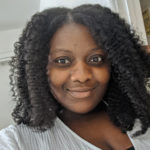 Field & year of study as of May 2020: Women Studies, 3rd year
Family origins: Nigeria

Personal statement:
After CEGEP, I developed a passion for the educational field. I feel that the position of Educational coordinator will allow me to further explore this interest. The role of an educational coordinator is to develop learning programs for students and employees. I believe that I have the skills and knowledge to advise students based on my experiences with education. Having completed a major in Women Studies, I have learned that it is important to explore various teaching methods. Notably, learning methods on how to communicate said learning to a diverse body. My goal for this role is to heighten and mould it into a better version of its current state.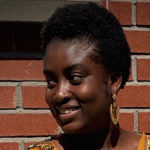 Field & year of study as of May 2020: Athletic Therapy, 3rd year
Family origins: Nigeria

Personal statement:
My name is Abolaji Ajeigbe, and I'm interested in the financial Coordinator position. Having attended a few events organized by ACSION, such as Who can say the N-Word, Val's day, to name a few, I believe my personal goals are in line with that of ACSION. It has always been my mission to provide a safe space where Africans can network, learn and grow as a community. Furthermore, I understand that the finance coordinator position requires a person with solid management skills, excellent quantitative and qualitative skills and great attention to detail, which I demonstrate in my current role as Election CEO of ASFA- Concordia. For these reasons, I believe I can add value to ACSION based on my experiences and skills obtained from my diverse roles.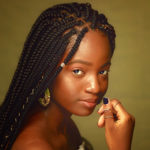 Field & year of study as of May 2020: Political science, 1st year
Family origins: Nigeria

Personal statement:
My name is Taibat Adeyemi and with this letter, I wish to state my interest and apply for the position of ACTION's Outreach Coordinator. My interest in this position dates back to my years in High school, where I helped out my class in coordinating a theatre play and played the leading role of inviting the rest of the school to be our audience. The theatre play was a way to connect the immigrant students learning French and the student body that excelled in the language to meet as one. I had to be convincing when I communicated with their teachers about why a play would be essential to the student that already excelled in French and the ones in the process, making it their second or third language. My first notable experience with ACTION was in 2019 when I took the moderator's position for the event, "Who Can Say the N-word." It was the first time I got to work with the team, and it broaden my desire to be an active member of ACTION. My own experience as a student journalist for two years has helped broaden my communication skills, knowledge for social media, marketing and organizational skill. If given the opportunity to fill this position, I will diligently inform the student body of ACTION's future events with enthusiasm and make them as meaningful as well as impactful.