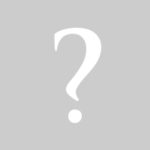 No candidates: nominations to be re-opened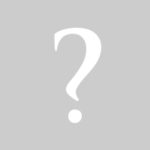 No candidates: nominations to be re-opened
Where do these positions fit in ACSioN?

NOTE: Prospective candidates may only apply for Coordinator roles at this time.
(Assistant Coordinators will be appointed by the elected Coordinators during the Fall 2022 semester.)
>> Additional details regarding all available roles can also be found in the ACSioN-Concordia chapter constitution (see Article 4).
Here's your chance to join the 2022-2023 ACSioN-Concordia Executive Team! Your voice is unique and important, and we need to hear from you. Register to vote!
As you may know, each year we run our elections, an event where you get to select the individuals that will be representing you in this organization, and who knows, it could even be you!
Register now so you can participate as a voter OR as a candidate!
DEADLINE TO REGISTER: Sunday April 10th, 2022 at 11:59pm.
DATE OF ELECTIONS: Tuesday April 12th, 2022 at 6:00pm.
ATTENTION ALL CANDIDATES!
[ HERE'S HOW TO RUN FOR A POSITION ]
CLICK HERE TO REGISTER as a candidate by 11:59pm on Sunday, April 10th 2022. Once that's done, you'll receive an email confirmation of your candidacy and we'll follow-up with you about the campaign period.

Start your campaign! Tell your fellow ACSioN-Concordia members about your vision for our community and how you can make a difference as part of next year's exec team. Also, don't forget to ask them to vote for you – likes are nice but votes actually count!

Participate in the elections on Tuesday, April 12th 2022 at 6:00PM.
Once you've registered, you'll receive further details by email about how to participate in the actual elections on the big day. Remember you have until Sunday, April 10th at 11:59pm to register, whether you want to vote or be a candidate.
All elected candidates must also join the post-election virtual meeting tentatively scheduled for the week of May 1st, 2022, as well as the orientation sessions which will take place between May and September 2022.
PLEASE NOTE to be eligible to vote in the Concordia chapter elections, you must be both:
a.) A registered ACSioN Network member. If you haven't done so, please go ahead and register now –  it only takes 2 minutes!
b.) A current undergraduate student at Concordia University with a valid student ID number.
Are you passionate about African, Caribbean, Black & Afro-Canadian issues and cultures, and do you want to make a truly positive and LASTING difference in our community?

Do you want to amaze yourself as you develop your personal Excellence and networking abilities while helping to increase the Unity in Our Community, both inside & outside the university?

Do you want to be part of the organization pioneering the strongest collaboration among students & professionals of African descent in Canada?

If you answered YES to any of the above: you're ready to experience the awesome opportunities that await you as one of the 4 ACSioN-Concordia chapter Coordinators! Register as a candidate today!
We'll see you at the elections!
ACSioN Canada NCA & 2021-2022 ACSioN Network-Concordia University Chapter Executive Board
[…] Investing in Leadership Excellence […] | […] Investir dans l'excellence des leaders […]